Matthew Goodman
Ballantine Books
https://megaphone.link/LIT4207237893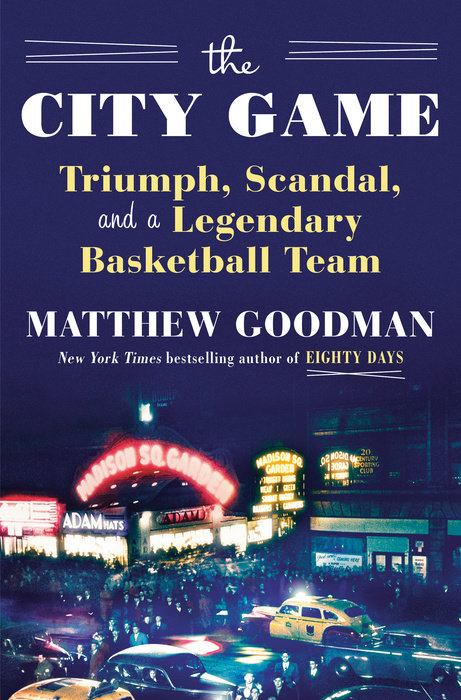 The 1949-50 CCNY Beavers basketball team were one of the unlikeliest of champions in sports history. CCNY was a tuition-free in Harlem, New York, intended to give working class students the best education possible. The school was comprised of minorities, many of whom were the immigrants or children of immigrants. In 1949-50, the CCNY squad, led by legendary coach Nat Holman, shocked the basketball world by becoming the first and only school to win the N.I.T. and N.C.A.A. tournaments in the same scene. At a time when college basketball was much more popular in New York than the fledgling NBA, the CCNY boys became the talk of the town and heroes to millions.
The following season, several members of the CCNY team, including the entire starting five, were arrested as part of a massive point shaving scandal that had engulfed the entire collegiate basketball scene in New York City. Overnight, the CCNY boys went from heroes to villains. Their dreams of playing in the NBA were dashed and gambling scandal became a stigma which attached to them for the rest of their lives. The scandal was so persuasive that many members of the New York Police Department were caught up in it, leading to the resignation of the chief of police and the mayor.
Matthew Goodman's The City Game: Triumph, Scandal, and a Legendary Basketball Team (Ballantine Books, 2019) is not just a book about basketball. It is a journey through life in New York City in the late 1940s and early 1950s, a window into how big cities ran in the mid-20th century, an inside look at the world of sports gambling, a story of corruption, and ultimately, a tale of working class people and the decisions they are faced with. Through the use of meticulous research, Goodman delves into the complex characters of the basketball players involved and how the scandal affected their lives moving forward. The reader is left to ponder one crucial question: Would I have taken the money had I been in their position?